Manufacturing companies have long known that digital transformation is essential to sustainable growth but now technology adoption is at the inflexion point! Spurred by dynamics of the last two years, manufacturing in India has witnessed massive challenges in supply chain, skills gaps and labor shortages to name a few. These eventful times have made us realise that absorbing technology isn't just needed to compete, but even to survive!

Digital transformation is indispensable for the factory floor!
ABOUT
FACTORY NEXT
Smart manufacturing technology remains at the forefront as enterprises explore innovative ways to improve processes and efficiencies while being prepared for disruptions and unprecedented scenarios. Tech integrated shop-floor improves transparency, connectivity and timelines by balancing workloads with advanced planning and reduced variability. Advanced technologies are enabling centralised decision-making, and thus amplifying efficiency and productivity at lower costs. However, optimising a production line involves a number of complexities and we understand learning is always best from collective experience.

The Factory NEXT will bring together Industry Experts, Operations Heads & Technology Providers across India's manufacturing sector to examine the digital trends & best practices that will advance the future of manufacturing operations.

Get up-to-speed on disruptive industry innovation when you attend the Factory NEXT 2023!
Experience enriched keynotes & discussions led by leaders from organisations that are at the forefront of digital factory and shop-floor transformation
Defined and dynamic formats to facilitate networking with peers and experts on one to one window to allow seamless flow of ideas, insights & takeaways
CONSULTATIVE SOLUTION ACCESS
Versatile coverage on digital solutions for the factory with access to personalized consultation for your specific business need
Technologies in Focus
Artificial Intelligence / Machine Learning
(VR) / (AR) / (MR)
Automation & Robotics
Cyber security
Data Analytics
Industrial IOT
Business & Workforce Transformation
Production Lifecycle Management
Turning Data into Insights for Competitive Advantage
The Road Ahead for IT/OT
Convergence
Connectivity to Scale & Sustain Shopfloor Transformation
AI/ML - Exploration and Incremental Adoption
Cobots to Scale Workforce
Efficiency
Smart Sensors to Monitor & Maintain Machine Health
Reimagining Production with the Digital Twin
VINEET JAISWAL
Dy. CEO Centre of Excellence and Executive Council Member
Vedanta Resources Limited
NIKHIL CHATURVEDI
EVP & Group CDO
JSW Group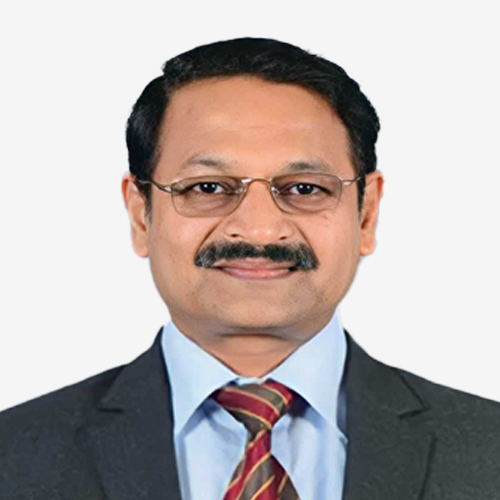 Pramod Khot
VP Powertrain Manufacturing
Fiat India Automobile
Aniruddha Kadkol
Head -Digitisation & Technology Solutions (Manufacturing ,Supply Chain, Industrial Security)
Mahindra and Mahindra
Vaibhav Kulkarni
Works Head
Marico Limited
Dhaval Pandya
Corporate CIO
Piramal Enterprises
Narendra Saini
Chief Digital and Data Officer
Lupin
EXPERT INSIGHTS
Learn from proven business leaders sharing real world insights, best practices and success stories
EVALUATE
Glean from the discussions to evaluate your current capabilities & collaborate with suppliers & technology partners
NETWORKING
Connect with like-minded digital peers from a cross pollination of industries to leverage collective experience
BREAKTHROUGH
Explore Technologies & solutions shaping the future of data strategy and evaluate the right fit for you
The FACTORY NEXT is a content-packed programme that will indicate the digital opportunities that manufactured IT leaders can exploit to gain a competitive advantage. Our expert speakers will steer the agenda through the process and options to transform and future proof your factory business for sustained growth.
INDUSTRIES REPRESENTED
NexTech Manufacturing Awards

An evening to celebrate the development of the Digital Transformation ecosystem, with a series of awards categories designed to recognise outstanding individual and organisational achievements of India Inc. The NexTech Manufacturing Awards will recognize versatile business successes including technology achievements, innovations and initiatives that inspire!!
Brand Category Awards
Trusted Brand Awards
Excellence Awards
Hall of Fame
Nominate Here
Leadership Category Awards
IT Transformation Leader - Manufacturing
Factory Transformation Leader
Champions of Change x 5 no.s
Nominate Here
PARTNERS
---
Connecting Your Target Audience More Effectively. FACTORY NEXT hosts Manufacturing Ops & Factory Heads looking to learn, explore and enhance their operational strategy, digital capabilities and streamline their manufacturing function to optimise business outcomes. Align your business solutions & services to these enterprises' requirements and talk to an engaged crowd of buyers.
WHY PARTNER
Brand
Be featured as the leading digital transformation solutions in the Indian market and highlight the USP of your product
Connect
The attending tech heads are already keen on enhancing their digital strategy, cutting your chase for the right connects
Showcase
A slot in the agenda is the right decision to seize the attention of the prospects motivated towards digital transformation efficiencies
Meetings
Dedicated slots on the agenda for open & one-to-one meetings with qualified buyers help shorten your sales cycle